PUBLIC FEELINGS
Cyanotype on Silk Chiffon, 240x270 cm, photograms of bodies, 20 min sun exposure in Allen Gardens, London, UK

Part of 'Lesbian Love Story', Slade MFA Degree Show, 2018.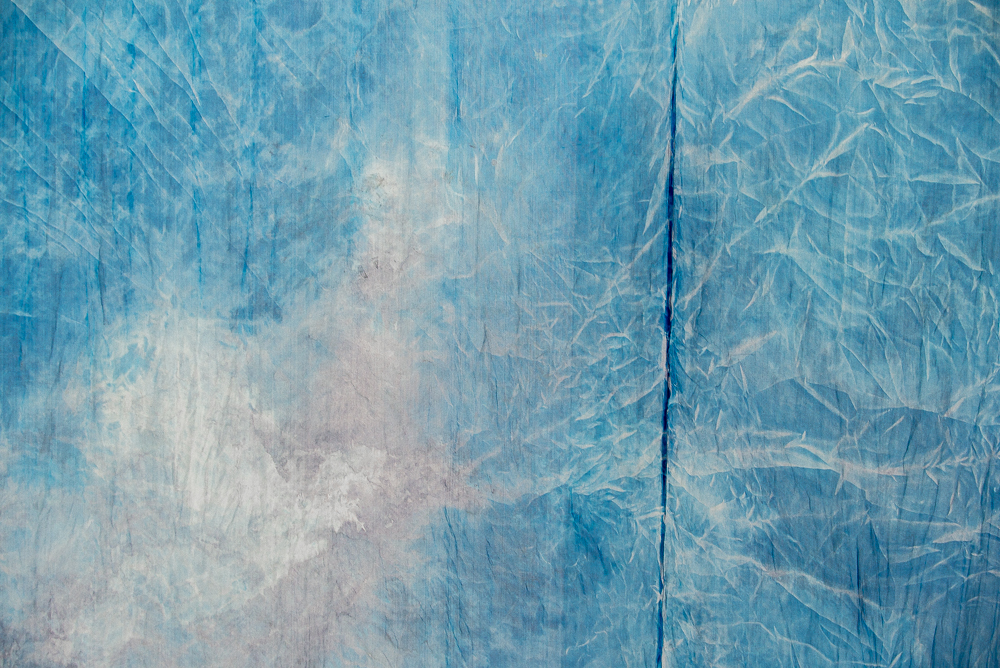 Installation of series 'LESBIAN LOVE STORY' at Slade Shows 2018, London, UK
'Lesbian Love Story' use the cyanotype to investigate ideas of lesbian representation, imagery and visibility. Using the sun as exposure and the chemicals as a method of capturing moments of time as changes in nuances of blue, lesbian bodies transforms into abstract body parts conveying feelings instead of specific identities or biological bodies.
---
Copyright - Dyveke Bredsdorff, 2018